Hello…
I'm Phoebe Kellerman and I am the owner/maker of the Shop BoxSet. I am also a Licensed Social Worker and a stay-at-home mom of an awesome & spunky 2.5 yr. old. As you can imagine, I need time to myself to recharge. (That's where Etsy comes in),
BoxSet.Etsy.com
My Craft…
I make Original Watercolor Paintings. I have been painting for years, but I just returned to Etsy after taking a break to have a family and go to Grad school. I'm so happy to be back on Etsy again.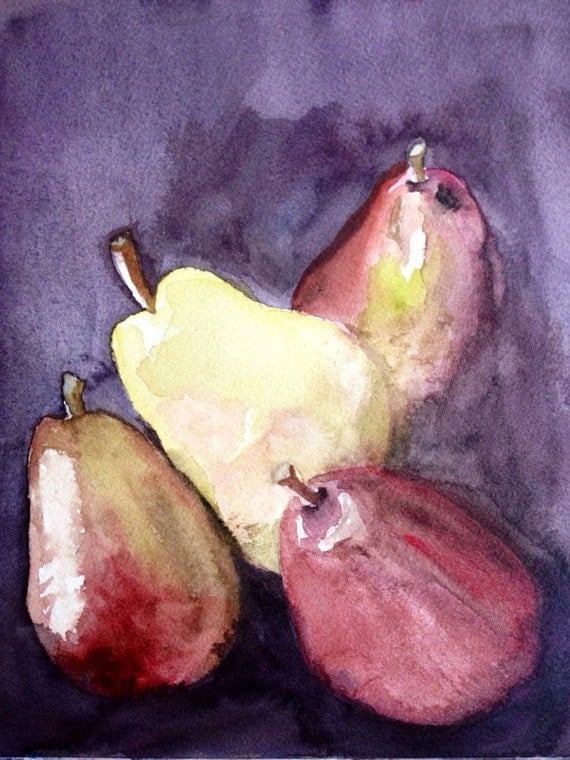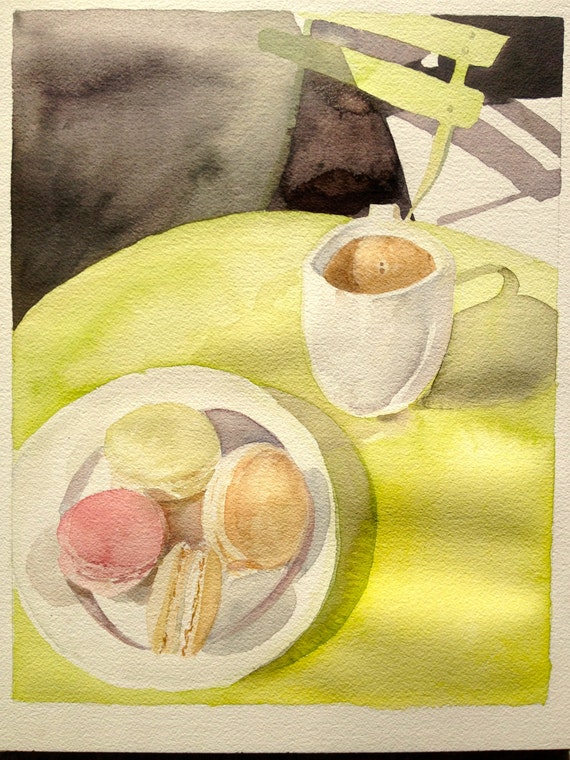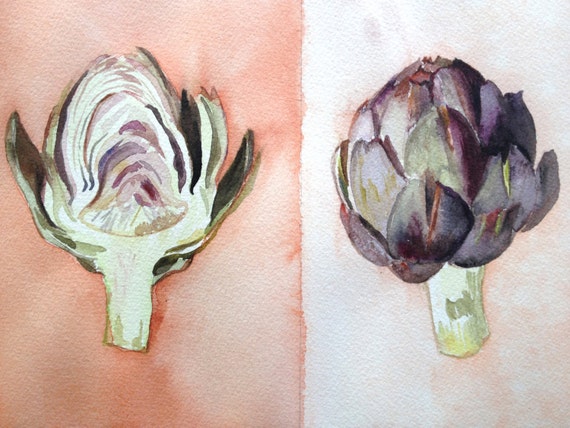 My Inspiration…
I am most inspired by my love of cooking and food. I paint Still Life a lot because I think fruits and vegetables are so beautiful. I also gather inspiration from the awesome women in my life (my mother and my grandmother), which is why I paint lace, teacups, flowers, and other feminine themes. My father is also a huge supported of my creative endeavors.
My AHA Moment of being an Artist…
I have always loved painting and drawing for as long as I can remember. I do have a distinct impression that taking an adult education class when I was in Seventh grade was a turning point. I loved the challenging lessons they gave us and I haven't stopped pushing myself to create since then. Art has always been a part of my life, and I'm just becoming brave enough to share it with everyone.
My Creative Sides are Ignited by…
Nap Time! Nap time is a beautiful thing. It's the time during the day when everything is quiet and I can truly relax. I really look forward to those couple of hours during the day when I can paint and recharge.
My Masterpiece…
Apart from Crafting…
I love to cook and talk about food! My family on my mom's side are chefs, so we have a great time exchanging recipe tips and cooking together.
When I am busy Creating…
I love a light filled room and a slight breeze from the open window. I also like painting in a public place sometimes for a change of pace.
In Ten Years I Would be…
A parent of a teenager and I will hopefully still be painting frequently in order to help me get through life's ups and downs.
Places to look for me...